Peru
17 tents
Without furniture
Resort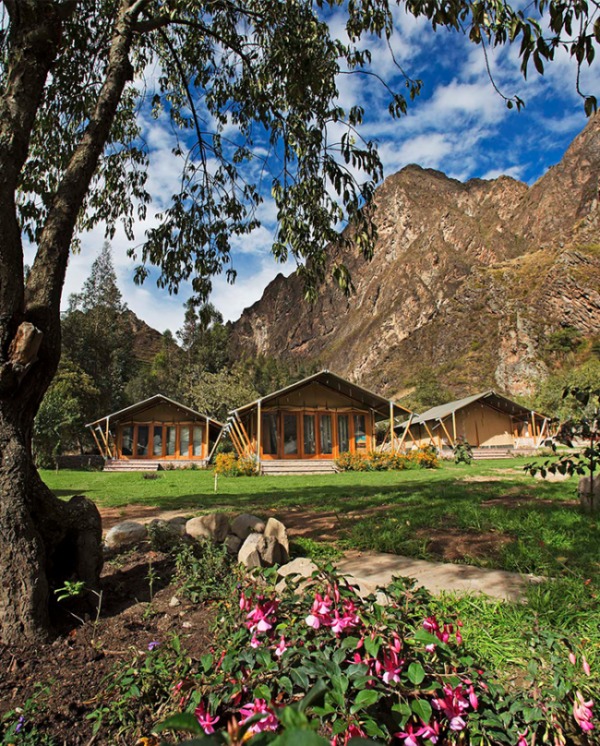 Glamping in Peru
Spend the night in a safari tent or glamping lodge surrounded by nature in Peru? That's possible at Las Qolqas Eco Resort. Guests travel back in time and can completely relax at this beautiful resort in Peru. Here, we were given permission to install 13 Safari tents Wood and 4 Outstanding Lodges with two storeys.
With the facilities that Las Qolqas has to offer, guests will never get bored at the resort. They can use the heated pool, follow yoga classes, enjoy a massage at the spa, admire animals at the nature garden, read a book and relax at the library and enjoy local dishes at the restaurant.
Safari tents with a glass front
The safari tents and lodges we've installed come with a large glass front. They've installed the glass façade themselves. Additionally, all safari tents and lodges come with a bathroom with a toilet, bedroom and a sitting area in front of the tent. The Outstanding Lodges even have two bathrooms and an upper floor for additional places to sleep. They have decorated the interior of all the tents themselves, completely in the style of the resort.
What Las Qolqas Eco Resort says about us
"We expect an occupancy of 60% in the first year, an occupancy of 70% in the next year and a return of 8%. What made us to decide to choose the Outstanding tents is the wonderful collaboration and incredibly high quality of the tents." – Las Qolqas Eco Resort
The choice of Las Qolqas Eco Resort