SUN Beach&Outdoor Style 2022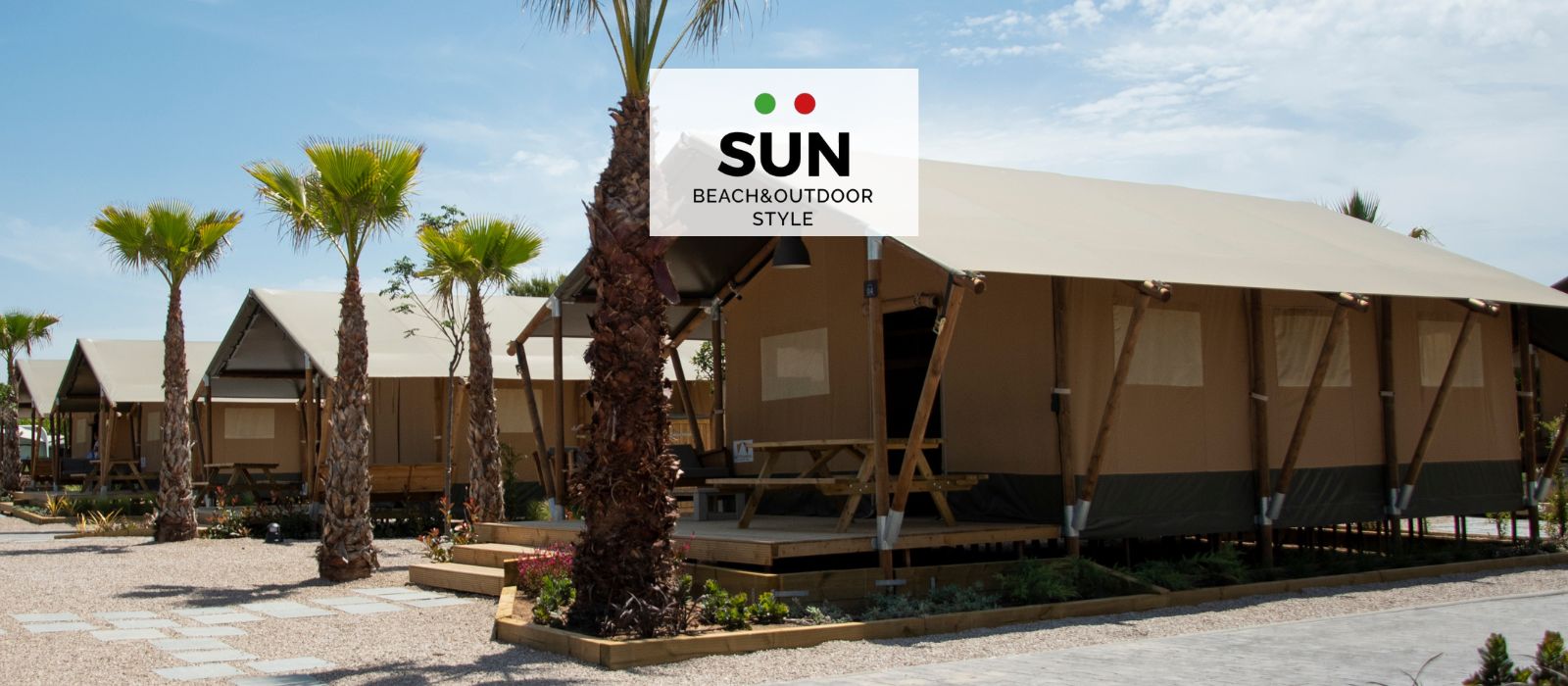 Visit the SUN in Rimini!
Meet us at the 12th, 34th and 14th of October, during the SUN Beach & Outdoor Style fair in Rimini. This B2B outdoor fair is all about glamping, camping and the beach. It's the biggest fair of Italy. Wherever you're looking for, you will find it here: design, furnishing, furniture, technology, innovative solutions and the latest trends in the outdoor holiday industry. This is the place that brings the best of the beach and camping together. Everything you need for a perfect glamping holiday for your guests!
Visit our stand and get to know our safari tents! Our glamping advisors are looking forward to tell you more about our safari tents and innovations!