Safari lodge with the luxury of home
The Lodge: This is true glamping. Your guests will recognise all the comforts of home, while also experiencing the fun of camping. The large windows also offer a beautiful view of the surroundings.
We can add an additional floor to this safari lodge. In this way, you get a lot of sleeping space and families can really enjoy staying here. A great experience for the kids. In addition, this lodge tent is suitable as a group accommodation. And do you want your guests to be able to sit outside without getting wet? The covered terrace makes that possible. The luxurious bathroom completes the experience.
Always a tailor-made glamping tent
Our Lodge tent is available in three sizes and you can see more details on the next pages.
Only the best materials:
Wood that is preserved under the KOMO quality mark.
100 mm frames that are twice as strong as the commonly used 80 mm frames.
TenCate fabric of 420 grams, 50% polyester and 50% cotton, which ensures that your impregnated tent breathes and does not get mould.
Inner tents that consist of separate parts. This allows us to extend your tent or replace a part if necessary.
Unique end couplings to extend the life of your tent.
Tongue-and-groove wood floor and wooden scaffolding walls with compriband for privacy.
Sturdy poles, with which we can raise your tent to 2.30 meters .
Windows that can be opened and closed in 3 ways.
YKK zippers of industrial quality. The best zippers for heavy duty use.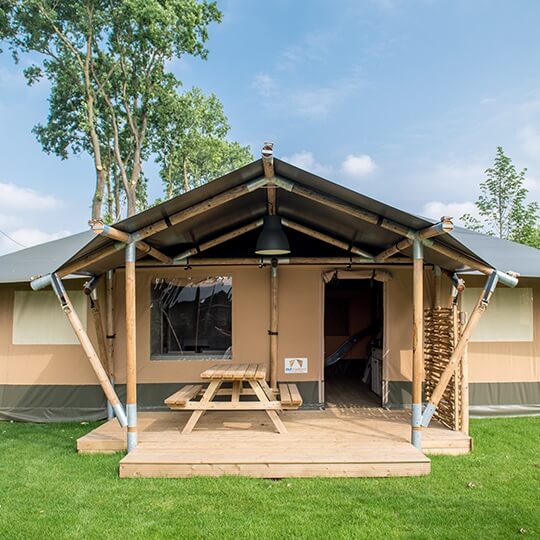 Small lodge with excellent comfort
The AN3 Lodge tent stands for everything glamping has to offer. Even the smallest size includes a covered terrace, bathroom, kitchen, and ground floor bedroom.
The wonderful and optional upper floor sleeps another 2 guests.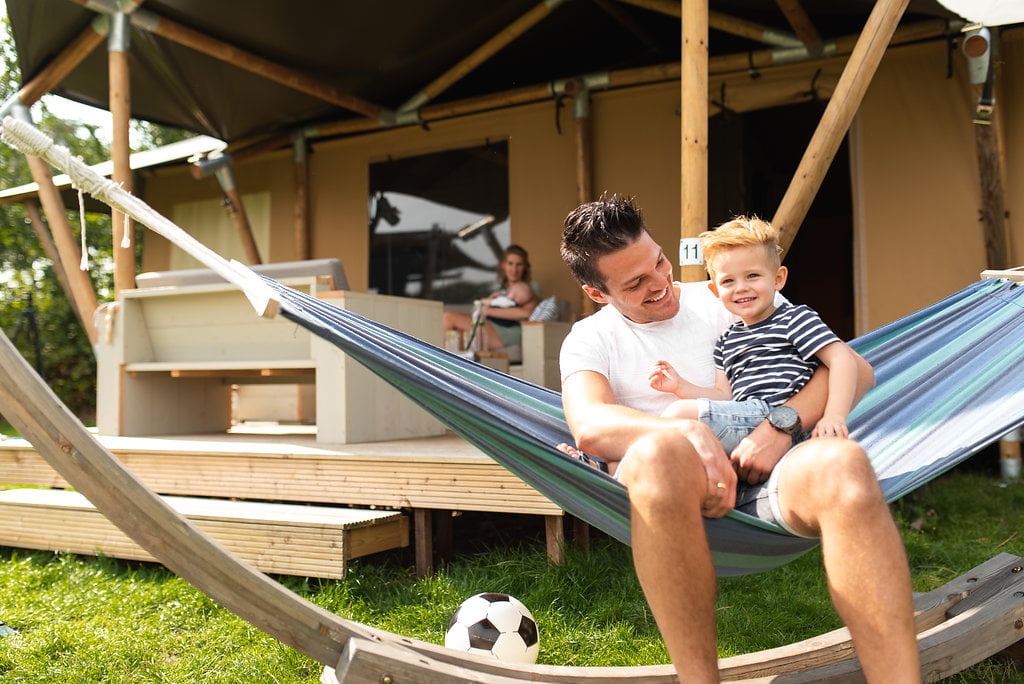 Glamping lodge with all possible luxury features
This spacious AN4 lodge offers all the comfort you can wish for and has more living space compared to the AN3 lodge model. You can add another seating area and there is space for additional closets.
In addition, the upper floor of the AN4 Lodge offers space for 3 extra beds.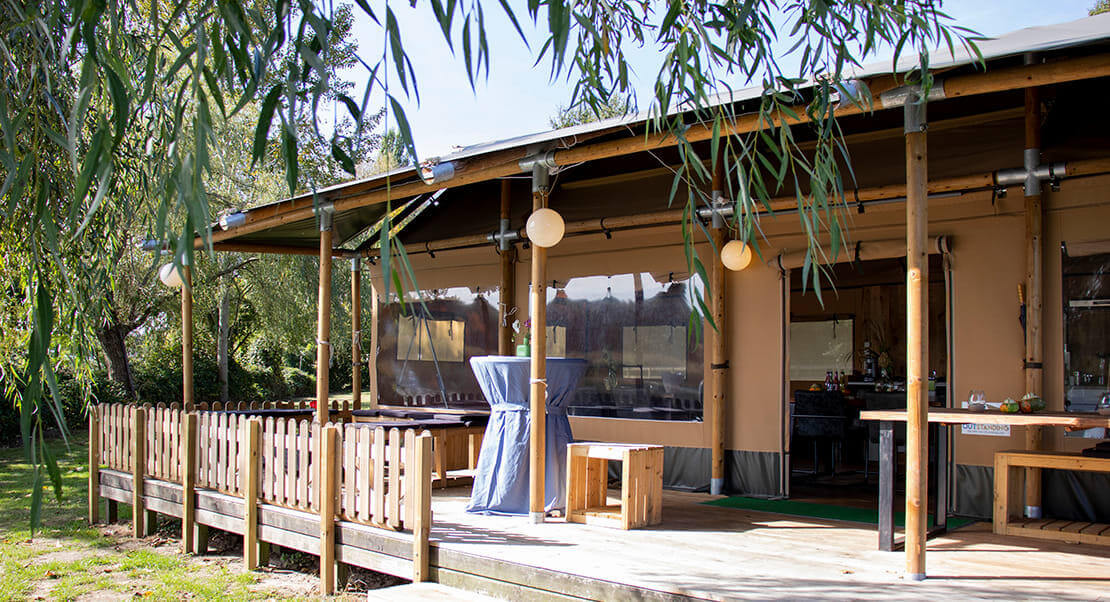 The ultimate glamping experience
The AN5 Lodge tent guarantees the ultimate 'glamping' experience, providing every comfort to make your guests feel completely at home. The loft floor offers ideal additional sleeping space, but if this isn't necessary, it can be used to store luggage.
Having a second level doesn't affect the sense of space because you can choose how far you want it to extend.