Royal Lodge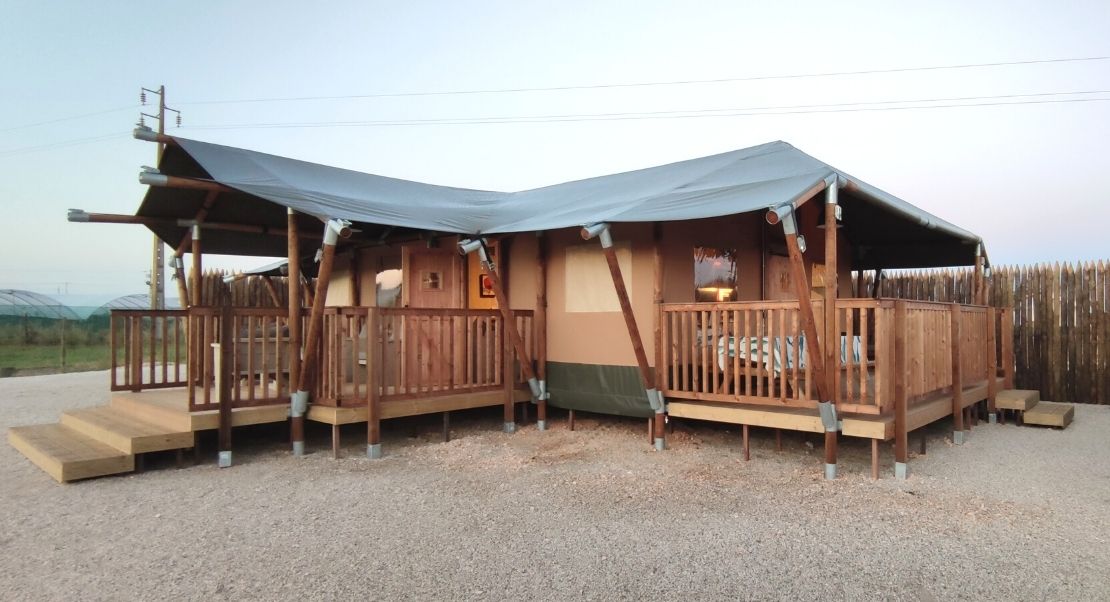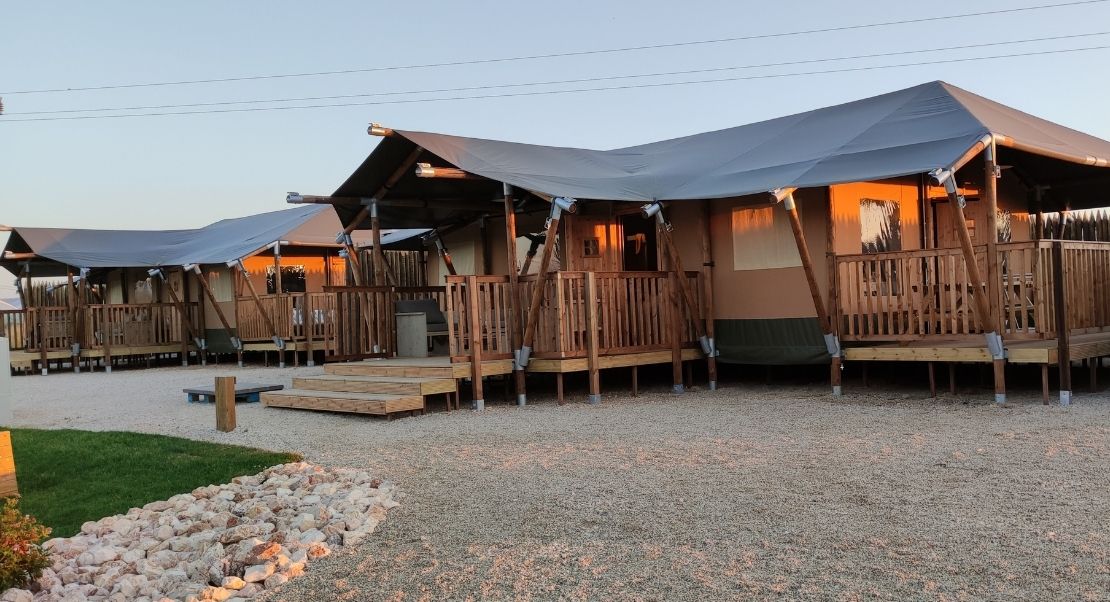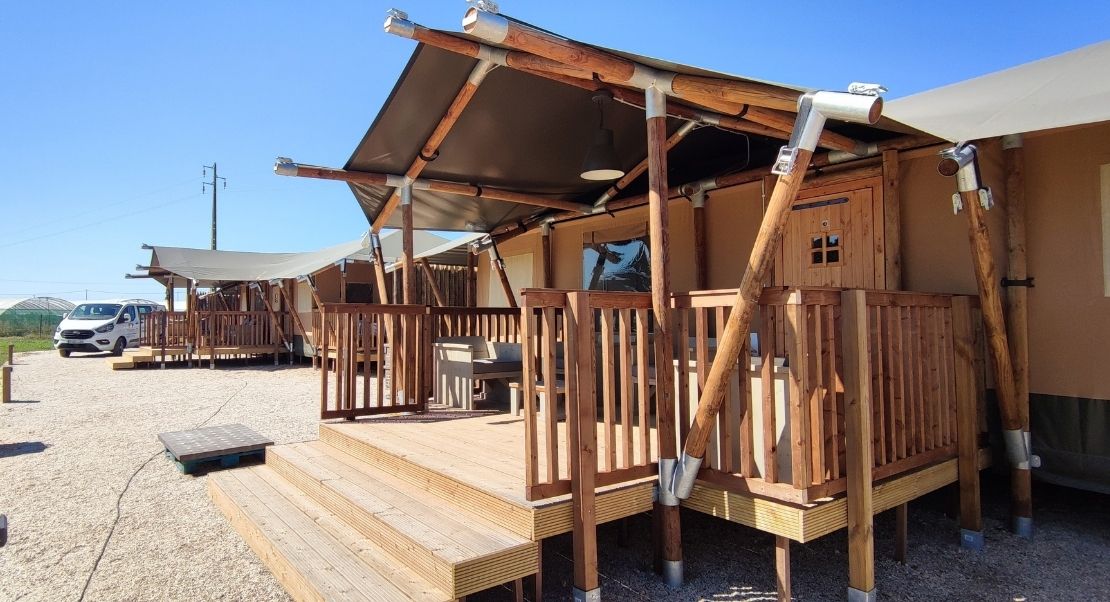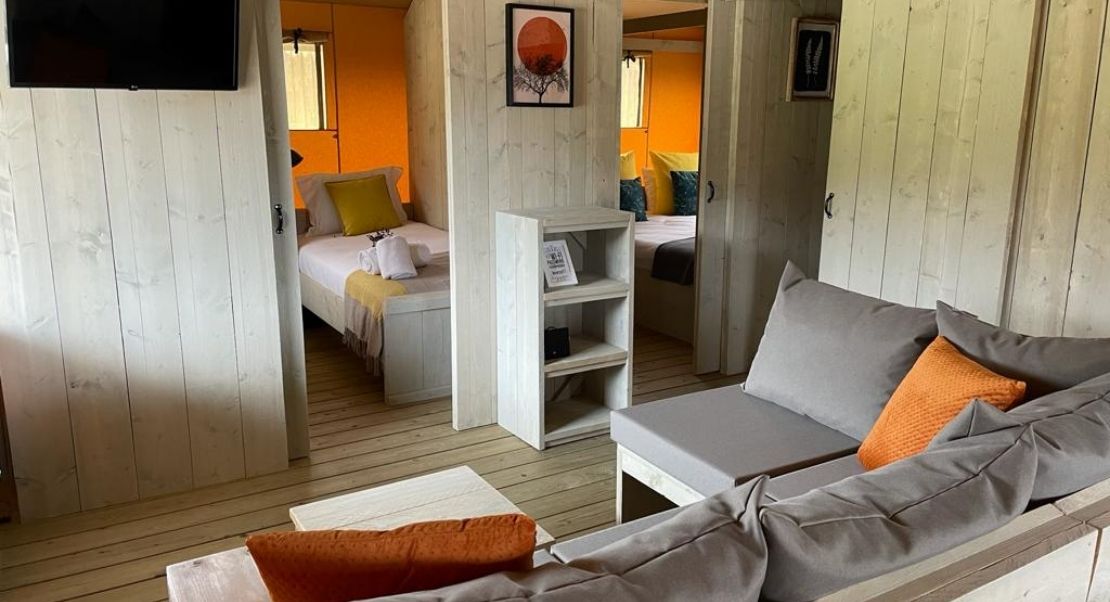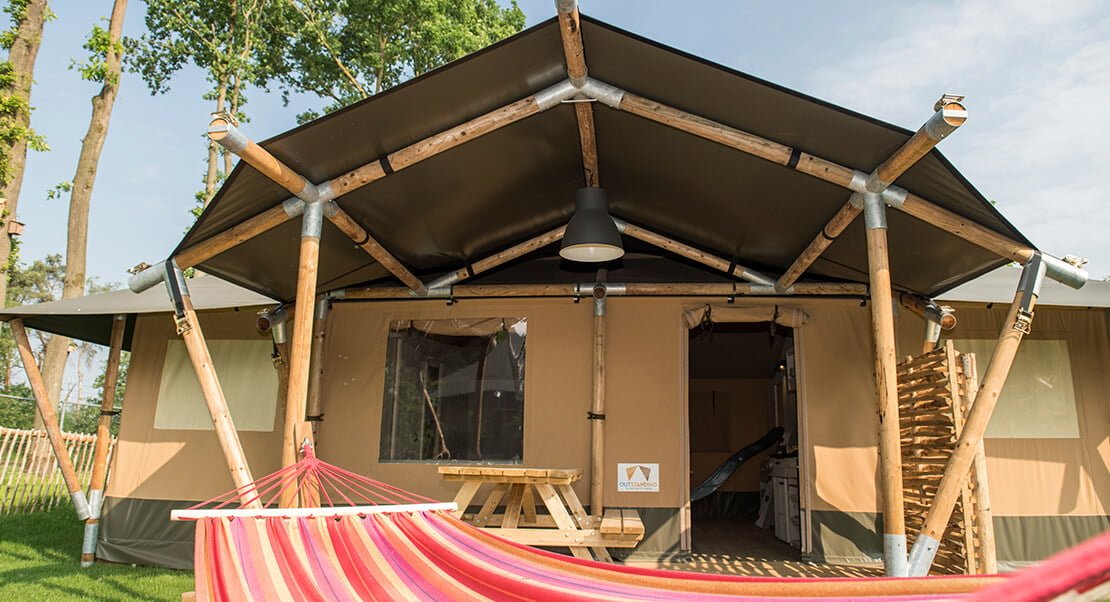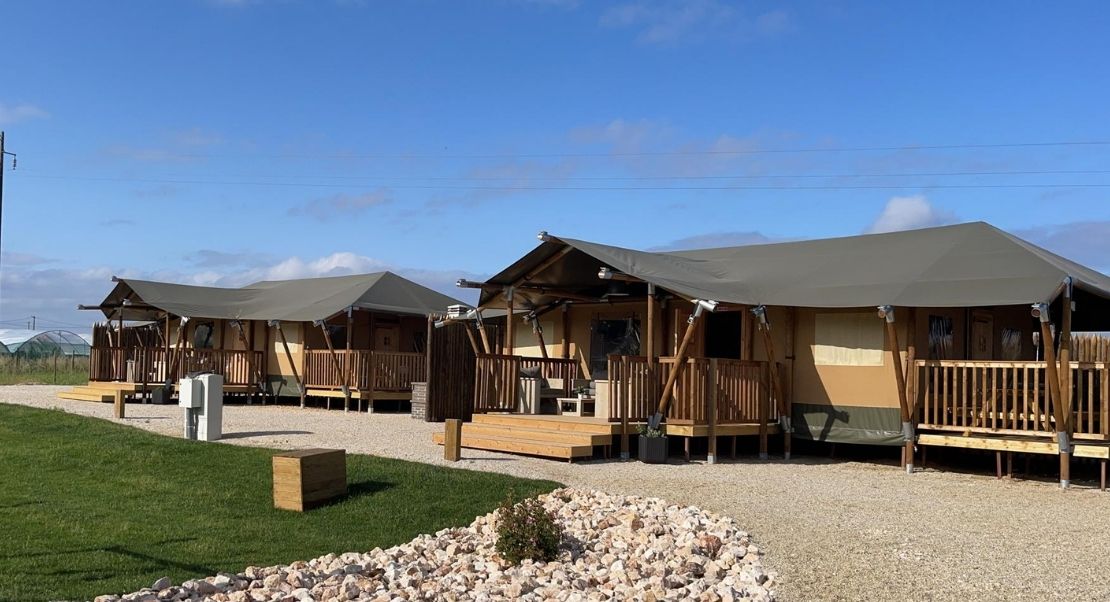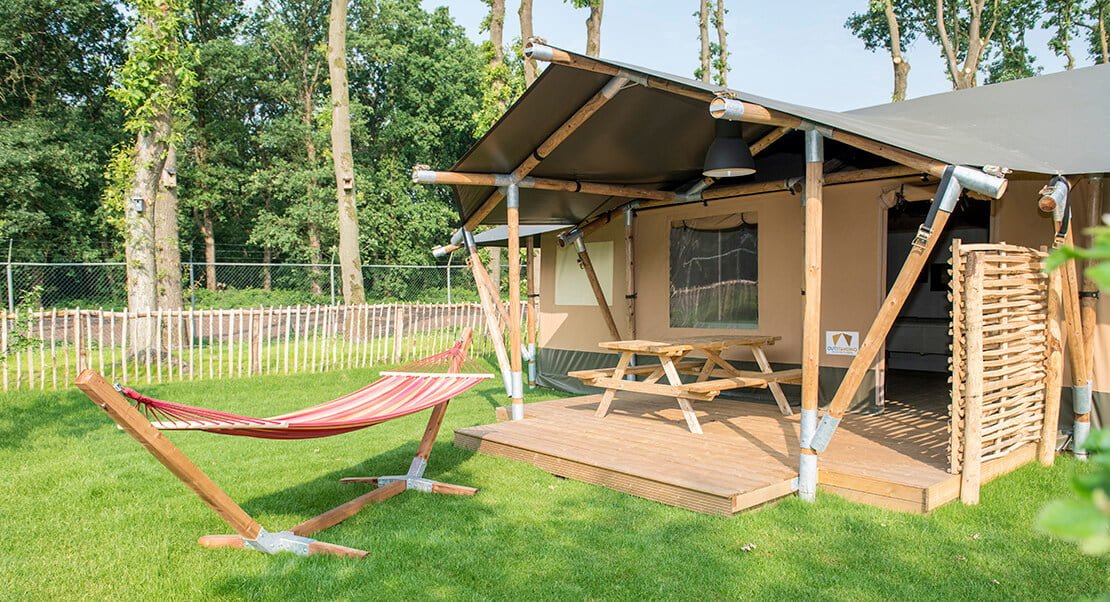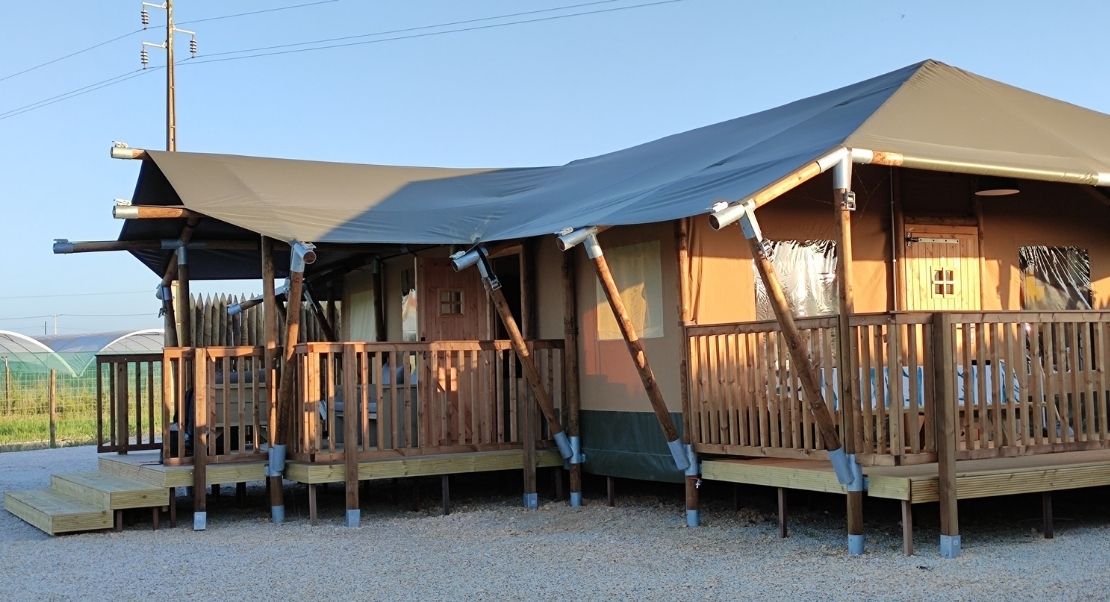 The pampered
Luxury version of the Medley Lodge

With two terraces

Extensive layout

Can also be used for recreation or hospitality purposes
Luxury lodge tent with two terraces
The Royal Lodge exudes luxury and exclusivity. The big brother of the Medley Lodge attracts everyone's attention. This is mainly due to the large surface area, the extra terrace and the additional door.
This state-of-the-art safari tent is one of the most luxury tents and has an inner surface area of 9 x 5.5 meters. That makes the safari lodge more than big enough for 5 to 8 people. There is also enough room left for a luxurious bathroom, a spacious kitchen, several bedrooms, a comfortable seating area and a separate dining space. Because the lodge tent consists of seperate parts we can arrange it in such a way that it always matches your wishes. You can't get more luxury anywhere else!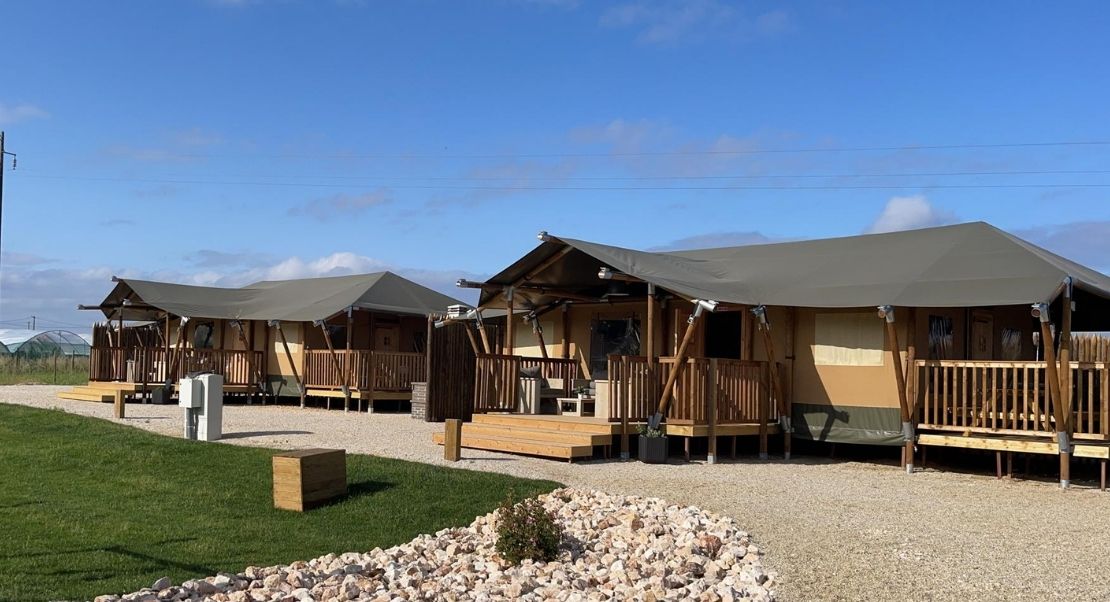 Click here for details about our Royal Lodge
This lodge will also interest you if you're looking for something unique. Setting up a restaurant, reception or recreation area can be done in no time, offering your guests something that little bit different from the norm.
The Royal Lodge is made of the best materials:
Wood

that is preserved under the KOMO quality mark.
TenCate fabric of

420 grams

, 50% polyester and 50% cotton, which ensures that your impregnated tent breathes and does not get mould.
Inner tents that consist of separate parts. This allows us to

extend

your tent or

replace a part

if necessary.
Unique end couplings to extend the life of your tent.
Tongue-and-groove wood floor and wooden scaffolding walls with compriband for privacy.
Sturdy poles, with which we can raise your tent to

2.30 meters

.
Windows that can be opened and closed in 3 ways.
YKK zippers of industrial quality. The best zippers for heavy duty use.