United Kingdom
2 tents
Without furniture
Glamping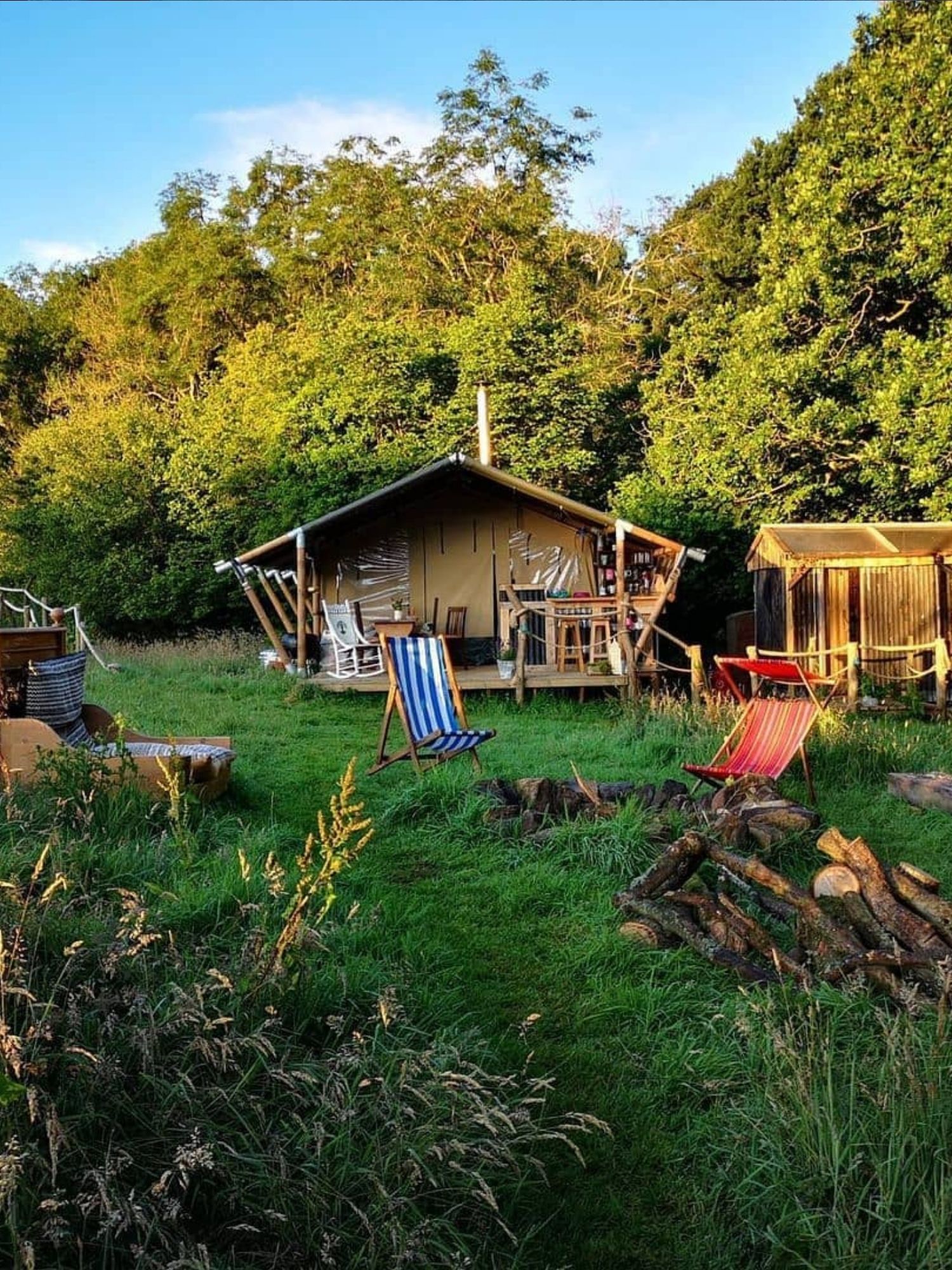 Unique glamping experience at Coast & Camplight
Coast & Camplight is an off-grid glampsite just outside Whitby in North Yorkshire. This site has been a family business for over 50 years, where each field, every tree, and each gatepost has a tale to tell. The two camps, 'The Wild Woods' and 'Northern Skies', are spread across 24 acres. Each camp is secluded with nothing to see but the meadows, the forests, and the starry night sky.
Our Compact Safari tents were precisely what the owners, Ed and Verity, were looking for. "The tents are solidly built and extremely strong. They can easily withstand the windy conditions on the hills of Yorkshire. They fit in beautifully with the landscape, and the value for money is excellent compared to other suppliers. We are delighted with our tents."
Complete peace and seclusion from the outside world
The camps at Coast & Camplight are entirely secluded, ideal for a digital detox. Each camp features a Compact safari tent, an outdoor kitchen, a unique shower block, and a fire pit for in the evenings. The camps have been entirely handbuilt from scratch using materials that have been recycled, found, or made. Some items are even on their third or fourth life at the farm. Truly a place to relax and unwind!
What Coast and Camplight says about us
"This is our first year and we were hoping for a third occupancy. It exceeded our expectations and we were fully booked the entire summer (once we were allowed to open because of COVID-19). The tents are solidly built and extremely strong. They can easily withstand the windy conditions on the hills of Yorkshire. They fit in beautifully with the landscape, and the value for money is excellent compared to other suppliers. We are delighted with our tents." – Coast and Camplight
The choice of Coast and Camplight