Turkey
1 tents
With interior
Resort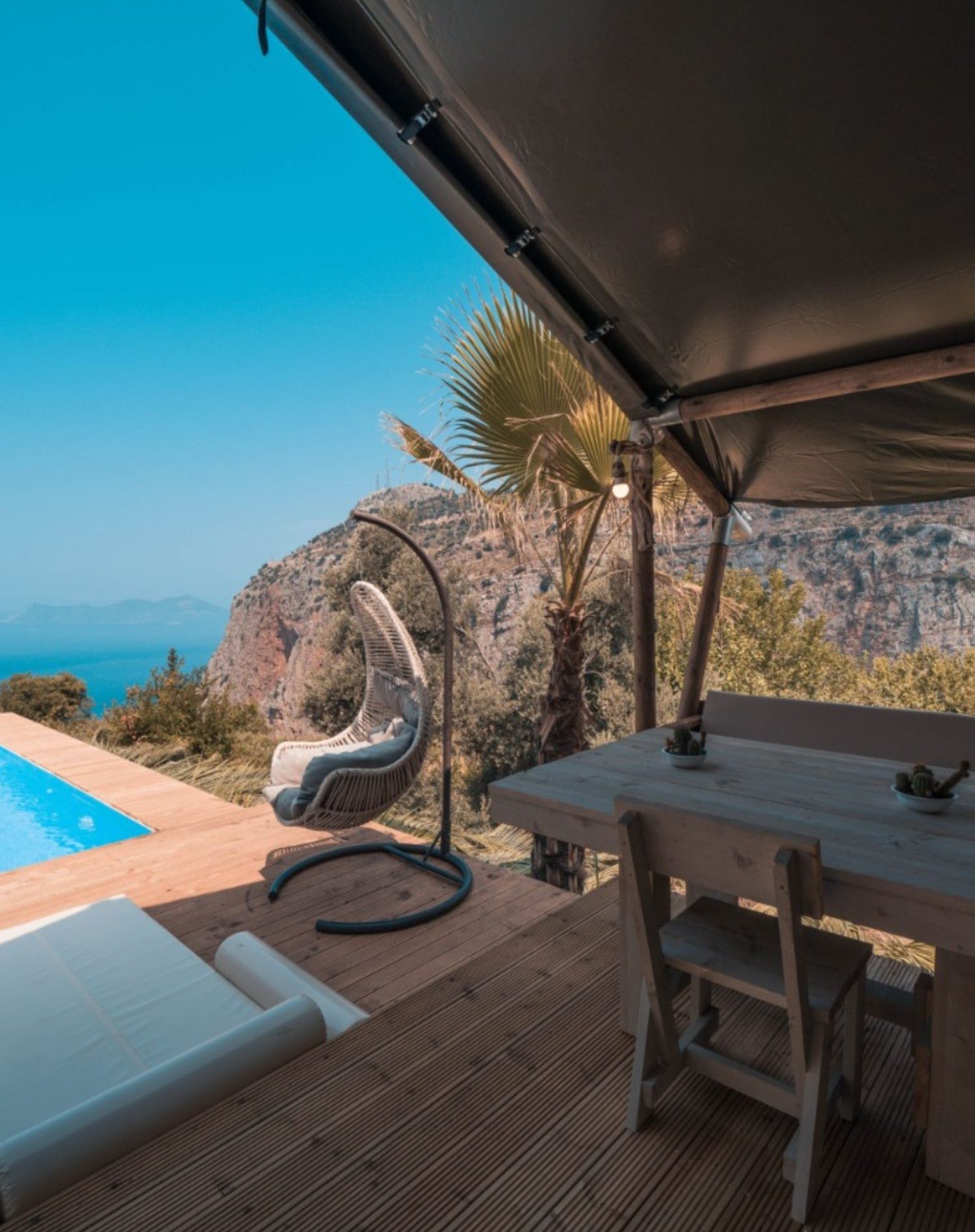 Glamping at its finest in Turkey
Glamping is also an up-and-coming trend in Turkey. The owner at Pure Life Villas knows exactly how to take advantage of this! Pure Life Villas is situated in the middle of nature. It is designed to provide guests with a unique holiday to help them escape today's fast-paced world.
The Safari tent Wood is situated high above Butterfly Valley with gorgeous views of the sea. "We are delighted to see that our expectations in terms of occupancy and profit have been exceeded. Our guests find this to be an amazing experience, and the fully furnished safari tent is far more comfortable than an average camping tent."
Fully furnished Safari tent Wood with sea views
We were asked to install our most popular model, the Safari tent Wood, at this beautiful location. The tent is fully furnished with two bedrooms, a comfortable seating and dining area, and an open-plan kitchen. One thing is certain; with a private jacuzzi and swimming pool, this accommodation guarantees comfort and the ultimate in relaxation.
The choice of Pure Life Villas