Germany
10 tents
With interior
Provider of camping and glamping holidays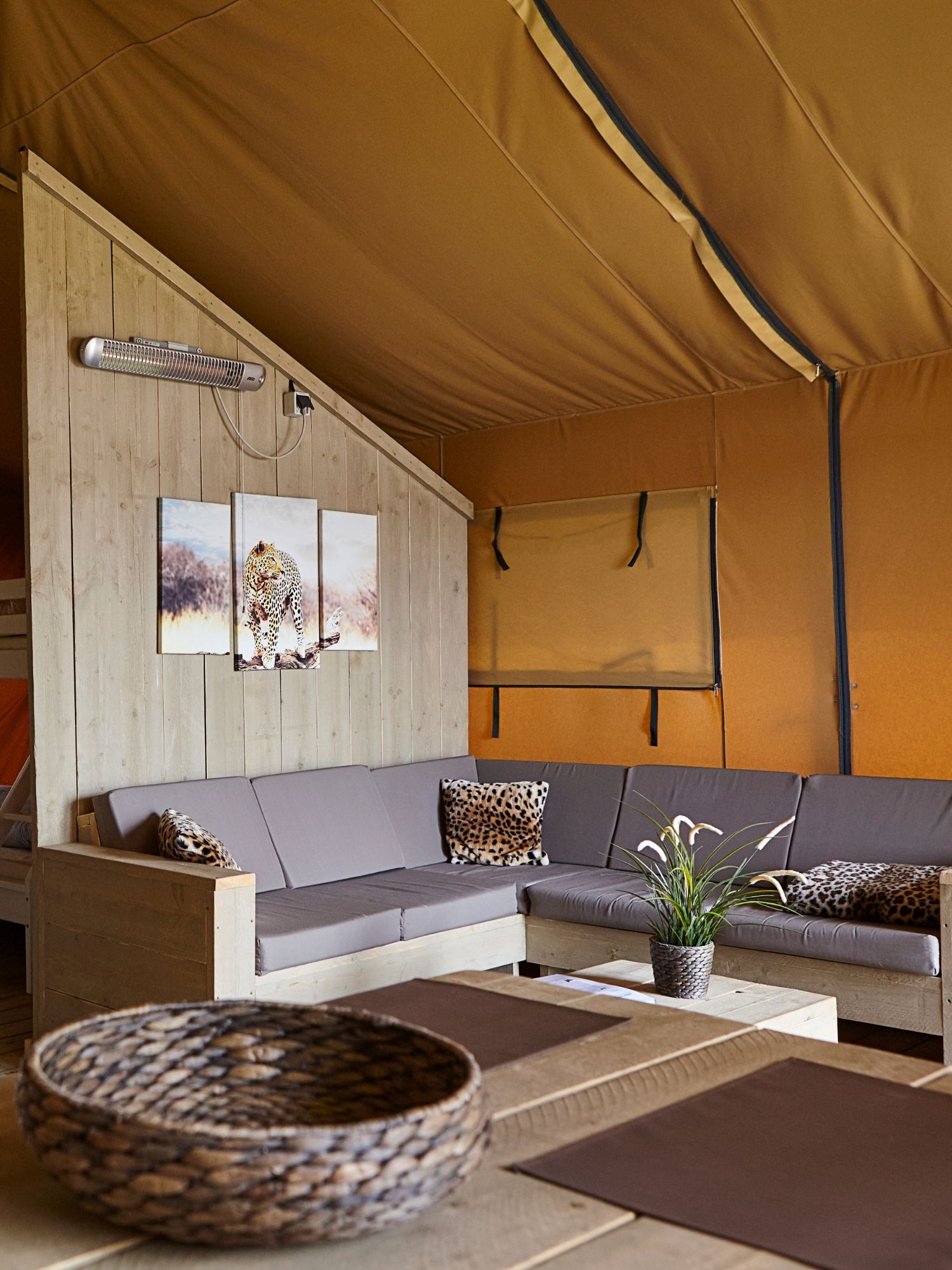 Glamping by the lake at Seepark Ternsche
Seepark Ternsche is an ideal destination for anyone looking for rest, relaxation, and leisure. As the demand for special accommodations increased, Seepark Ternsche decided to invest in safari tents. 'The safari tents fit perfectly into our park and offer the guests the comfort they want. Our guests are wildly enthusiastic! Many guests rebooked their accommodations for the following season, and so became our regular guests."
Thanks to the high occupancy rate and the high demand for the luxury safari tents, the park will expand its offering in the 2021 season with 3 XS– and 3 Wood Safari tents!
Safari tents furnished with different themes for the ultimate experience!
The safari tents at Seepark Ternsche are located directly on the beach, just 30 meters away from the water's edge. The four safari tents each offer space for 2 adults and a maximum of 3 children. The tents are furnished in different themes, varying between a zebra, giraffe, leopard or elephant interior. That promises to be an amazing glamping experience!
What Seepark Ternsche says about us
"We are thrilled with the good advice, the professional execution, and the professional set-up of the tents from Outstanding. Our guests are wildly enthusiastic. Many of them rebooked their accommodations for the following season, and so became our regular guests." – Seepark Ternsche
The choice of Seepark Ternsche