Year-round enjoyment
Every cloud has a silver lining but it's almost gold behind the glass front of our thermo tents. Your guests can enjoy a luxury, comfortable but, above all, a well-insulated tent four seasons long. Our Thermo Cottage and Thermo Cottage Gable are made to withstand any type of weather. The Thermo Cottage has a hip roof, which is a real eye-catcher. If you prefer an open roof but want to keep the same layout, then opt for the Thermo Cottage Gable. Thanks to the solid panels, these tents are as solid as a rock. Also, your guests can enjoy the surrounding nature thanks to the glass front. Furthermore, the terrace offers enough space to create a wonderful seating area. With this tent, your guests will fully unwind.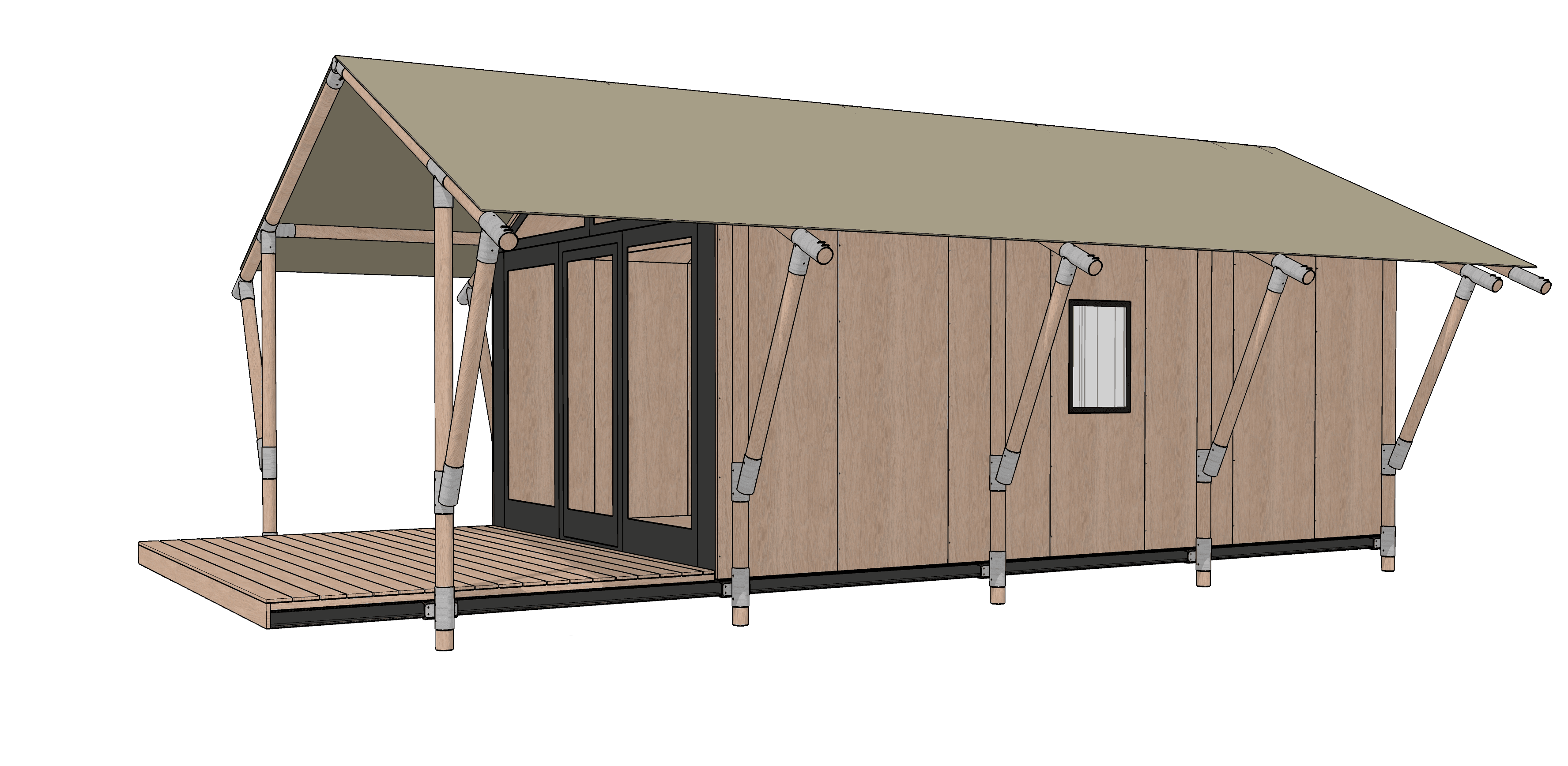 Outstanding Thermo tents
Our Thermo Cottage is available in two sizes and you can see more details on the next pages. This ensures that there is always a thermo tent that suits your wishes and requirements.
Our unique thermo tents offer high quality and year-round pleasure:
Strong, insulated panels that were made sustainable under the KOMO quality mark and FSC.
A glass front for a maximum relationship between comfort and experiencing nature.
Four seasons of glamping pleasure.
Vinyl floors and wooden scaffolding walls with compriband for privacy.
Unique end couplings to extend the life of your tent.
Movable floor optional.
Thermo tent with classical elements
The Thermo Cottage is more spacious than the other thermo tents because of its unique size. This insulated tent has an indoor surface area of 5.5 to 6.5 metres. In addition to looking beautiful and unique, this model is very efficient and functional in the context of layout.
The AN4 Thermo Cottage offers space for as many as 4 to 6 people, has a complete bathroom, kitchen, lounge and dining area.
4 to 6 people
ca. 36 m2
5.5m x 6.5m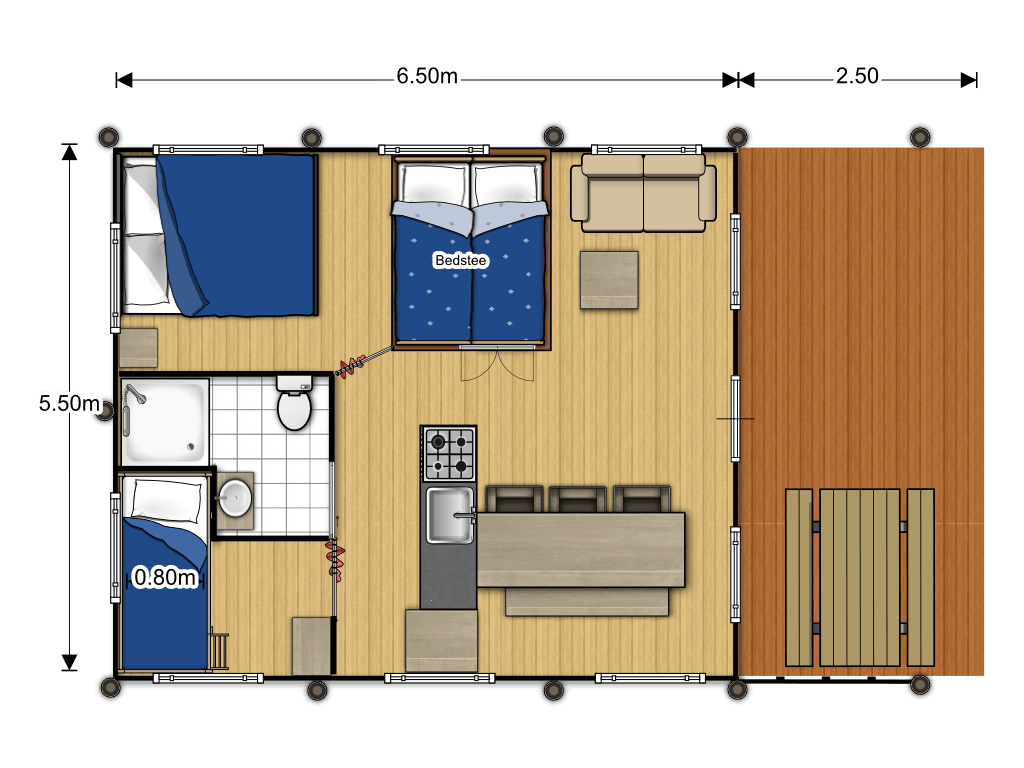 Glamping accommodation with a unique size
Our Thermo Cottage range is characterised by classical elements. This is a thermo tent with a very individual appearance – if you're familiar with roof structures, you'll have noted that we've been inspired by the traditional gable style.
But this thermo tent is not just differentiated by its classic good looks. The dimensions of all of our glamping accommodation options are, of course, just as important. The AN5 Cottage is very spacious, with an indoor surface area of 5.5m to 9m.
6 to 8 people
ca. 50 m2
5.5m x 9m
Which safari tent suits you?
What does your ideal safari tent, luxury camping tent or lodge look like? We can offer you advice and countless options. This is how we find the glamping accommodation that best suits you.
Interested? Then contact us. We can make your dream a reality!