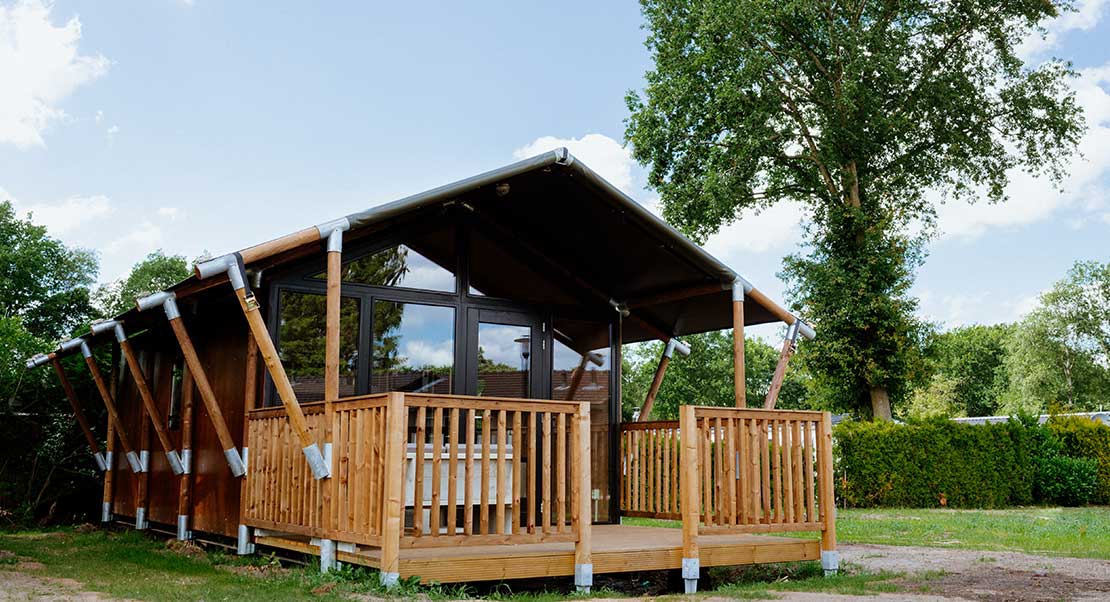 Thermo tent Compact
The unshakable one
Insulated tent

Year-round hire

Maximum use of your space

With strong panels and a glass front

Maximum return by m²
Browse through our glamping brochure
Have we piqued your interest? Are you thinking about offering glamping?
You can browse through our wide range of products at your leisure and get to know us better.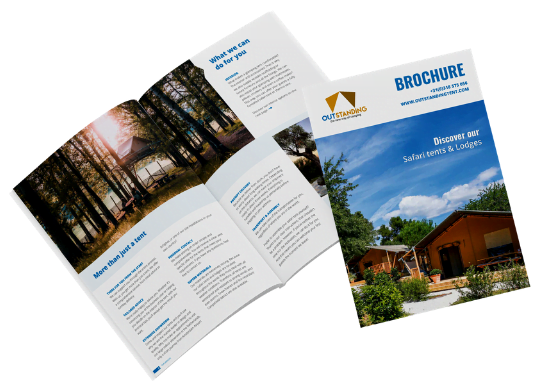 Outstanding thermo tents
We are lifting glamping to a higher level with our thermo tents. Gone are the concerns and disappointment because autumn is coming, gone are your concerns about whether your guests are too cold. Thanks to these insulated tents, you can offer your guests an Outstanding glamping experience, regardless of the season. This way, luxury camping gets a whole new dimension.
Our unique thermo tents offer high quality and year-round pleasure:
Strong, insulated panels that were made sustainable under the KOMO quality mark and FSC.
A glass front for a maximum relationship between comfort and experiencing nature.
Four seasons of glamping pleasure.
Vinyl floors and wooden scaffolding walls with compriband for privacy.
Unique end couplings to extend the life of your tent.
Movable floor optional.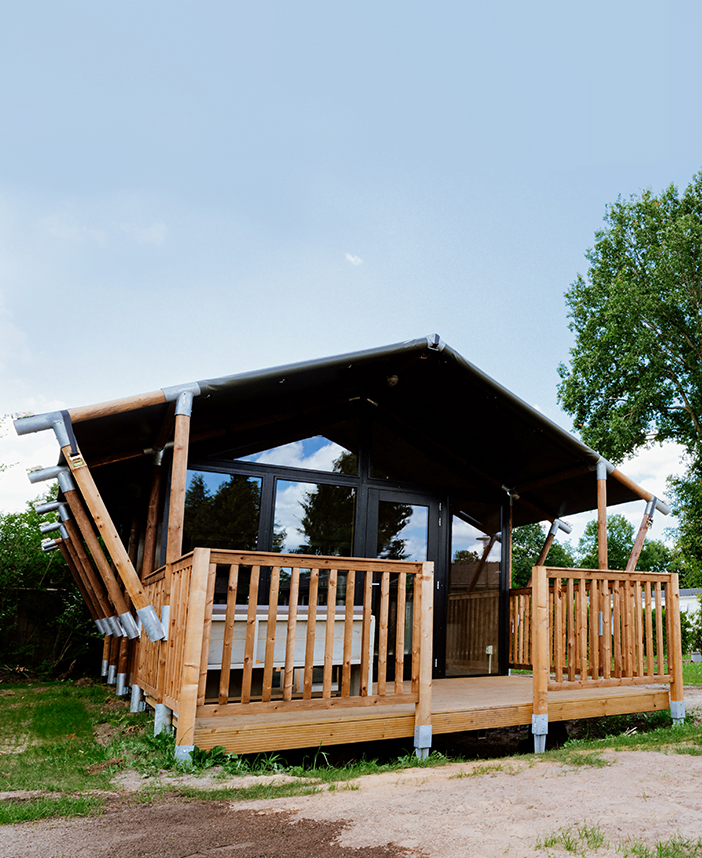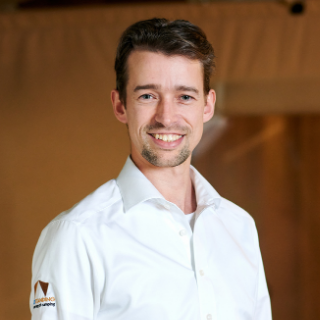 Which safari tent suits you?
What does your ideal safari tent, luxury camping tent or lodge look like? We can offer you advice and countless options. This is how we find the glamping accommodation that best suits you.
Interested? Then contact us. We can make your dream a reality!