Top-quality inner tents
Our inner tents are made of top-quality materials. That is why we use tent canvas of TenCate Outdoor Fabrics as the main component.
The PolyCotton of TenCate Outdoor Fabrics ensures that your impregnated tents are breathable and that they will not mould! This is because the tent canvas is:
Breathable & Moisture regulating
Strong & durable
Water repellent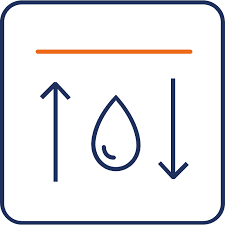 Durable material
TenCate PolyCotton consists of 50% cotton and 50% polyester. The breathable and moisture-regulating properties of cotton are enhanced by the extra strength and durability of polyester for intensive use without losing the natural feel.
Fabric thickness:

420 grams per m²

Absolutely top-quality fabric
Durable character
Water, mildew and dirt repellent finish
About TenCate Outdoor Fabrics
TenCate Outdoor Fabrics is an internationally operating company in textile technology. It is one of the global market leaders of great renown in the tent canvas industry.
TenCate tent canvas is unlike any type of tent canvas. The production process of the fabric is based on 300 years of experience and innovation. The Ten Cate family already started producing textiles in the 17th century. Their knowledge is embedded in the company's DNA and it is why they are experts on spinning, weaving, and enhancing the properties of textile.